Good morning - Weekly Town Quiz
Welcome to our Town Quiz- it's just for fun! Good Luck (and try not to Google!)
---
(Answers available 21 May 2022)
Q1.
What's the birthstone of May - it represents love and success?
Emerald
Q2: Which tennis Open Championship normally begins in the last week of May?
Q3: What date does Chelsea Flower Show begin this year?
Q4: Historically, what sort of dancing has been linked to May Day celebrations?
Q5: What happens every Wednesday from 12 noon until 3pm at NEST Creative Spaces?
Q6: Who did Queen guitarist Brian May marry in November 2000?
Q7: How long is the lifespan for the adult female Mayfly, Dolania americana: 5 minutes, 5 hours, or 5 days?
Q8: Roger Bannister was the first man to run the mile in under 4 minutes in May of which year?
Q9: In 1960 the Anne Frank House museum opened in which European city?
Q10: May in the Northern Hemisphere is similar to which month in the Southern Hemisphere?
May Sponsored by: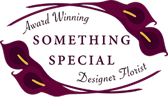 ---

You can save your answers if you
Log In
Print Quiz
14 May 2022
Reveal Answers
This week's answers will be revealed on 21 May 2022.
---
HOW IT WORKS
New questions are released every Saturday
Answers are not available until the following Saturday
You can simply answer the questions as you wish
You can print the questions so you can write your answers, take a photo and message them to the Discover Blairgowrie Facebook page - we will let you know how you got on
You can create an account/login and save your answers
These will be checked for you at some point in the week
Any suggestions then please email admin@discoverblairgowrie.co.uk
You can also send us some questions if you wish!